Trivia
When Kalshara puts the Fairy Animals that she caught in the cage, Stella's Fairy Animals was seen along with the other Fairy Animals in the cage.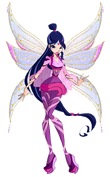 ♥BelieveInTheWinxClub ♥The Magic Lies Within You! ♥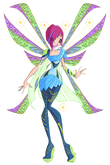 12:45, May 26, 2015 (UTC)
DuArt Film and Video
Hey, I just want to let you know that Cinelume is not dubbing Season 7 and it needs to be changed to DuArt Film and Video.Thomasfan502 (talk) 00:50, June 11, 2015 (UTC)Thomasfan502
English Episode 
Here is the English episode link if you want to add it: http://www.dailymotion.com/video/x2y5hss_winx-club-7x01-the-alfea-natural-park_tv  Thomasfan502 (talk) 15:32, July 19, 2015 (UTC)Thomasfan502
Community content is available under
CC-BY-SA
unless otherwise noted.