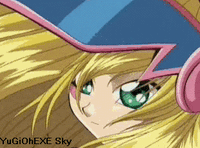 About me
Darkmagiciangirl0204
TALK - Dance in the Dark
Testing...Testing ah there we go
Hiya my fellow Winx! I also sometimes dream about  being a fairy, infact, I even have my own story which is a combination of many fantasy-adventure stories, as well as my own added ideas. If I coul have been a fairy, I'd like to control and manipulate water. I would've come from a magical eden paradise, called Oasis.
 I cant really decide on a favourite winx, but here goes-I love Bloom's Dragon Fire power, Stella's cheery personality (Although I didn't like the stereotipity of her character in the movie) and light magic, Musa's music magic and personality, Tecna's tecno knowledge and sort of being the "brain" of the group, Layla's personallity and morfix matter power (being able to fordge morfix into anything!).  I haven't seen Roxy yet in the story, but her animal magic is kinda cool. Which leaves me with only one: Flora. Her nature magic is exceptionally powerfull and her kind-hearted personality, as well as being the most calm amd mature in the group. (My personal opinion-remember!)
I Love: Cats, reading, writing, research, family and friends time, Rhytmic Gimnastics as well as gaming consoles.                                             
I Hate: Arguing, losing at something, losing a loved one, s
tories with a sad ending.  
Darkmagiciangirl0204
My Favorite Winx
Flora
Musa
Bloom
Layla
Roxy
Tecna
Stella
My Favorite Specialists
Helia                               4. Nabu
Brandon                          5. Sky
Riven                              6. Timmy
My Favorite Powers 
 1. Dragon Fire                 4. Morfix                 7. Music       
 2. Nature                        5. Animal                    8. Tecnology
 3. Ice                     6. Sun, moon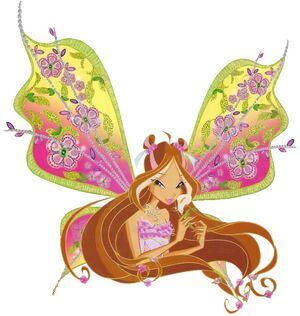 My Favorite Episodes
-Not in a specific order
1.  The Witch's downfall (Fire and Ice)
2.  Race Against Time (Homesick)
3.  Battle On Planet Eraklyon (The Wrong Wrighters)
4. Hollowinx! (The Fourth Witch)
5. Disloyal Adversary (Dark Sky)
6. The Heart and the Sword (Operation Boyfriend Rescue)
7. Alfea Under Siege (Attack of the Zombie Witches)
8. The Black Willow's Tears (Tears of the Black Willow)
9. Fury! (Pay Back)
10. The Island of Dragons
11. From the Ashes (The Power Within)
12. In the Snake's Lair (The Omega Mission)
13. At the Last Moment (Biker Chich Wedding Crashers)
14. The Pixie's Charge (Little Big Shots)
15. Wizard's Anger (The Spell of the Element's)
16. Fire and Flame
As you can probably see-Season 3 is my fav season!
My favorite pages
Add links to your favorite pages on the wiki here!
Favorite page #2

File:Roxy2.jpg

* Favorite page #3
Community content is available under
CC-BY-SA
unless otherwise noted.