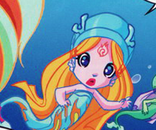 Nickname: Fleur. Mother language: Portuguese.
I have advanced knowledge on HTML and CSS, and I can read Italian, French and Spanish (not write, just read), if needed I'm here!
If I made any mistake feel free to correct/delete/etc or please do tell me and I will try to correct it right away!
Community content is available under
CC-BY-SA
unless otherwise noted.