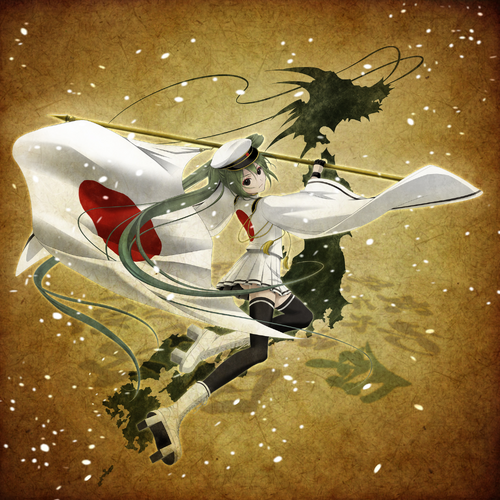 Welcome to Iamnoone User Page!
Special:Editcount/Iamnoone edits since June 17, 2012!
This user is skilled at making sigs, talkboxes, codes and fighting with the vandals...

If you want talkboxes, codes, template, decorating your userpage, you can request me to do it for you!
Need help while i gone? Here're the people that i admires you should ask!
Shortcuts
Mason's FM
What on Mason's FM?

Update every months!
Tell me if you want audio files, i can do it for you! Here this month list!


October 19, 2020


STATUS: Updating new songs
Track List

| | |
| --- | --- |
| Date Release | |
| Tracklist's Name | |

No.
Title
Singer
1.
"キャットフード"

(Cat Food)

Hatsune Miku
2.
"ワールズエンド・ダンスホール"

(World's End Dancehall)

Hatsune Miku & Megurine Luka
3.
"FREELY TOMORROW"

(FREELY TOMORROW)

Hatsune Miku
4.
"Fire◎Flower"

(Fire◎Flower)

Kagamine Len
5.
"DYE"

(DYE)

Megurine Luka
6.
"ODDS&ENDS"

(ODDS&ENDS)

Hatsune Miku
7.
"Weekender Girl"

(Weekender Girl)

Hatsune Miku
8.
"ACUTE"

(ACUTE)

Hatsune Miku, KAITO & Megurine Luka
9.
"東京テディベア"

(Tell Your World)

Kagamine Rin
10.
"リンちゃんなう!"

(Tokyo Teddy Bear)

Hatsune Miku &Megurine Luka
11.
"千本桜"

(Rin-chan Now!)

Hatsune Miku
12.
"ぽっぴっぽー"

(Thousand Cherry Blossoms)

Hatsune Miku
Check out this page to see previous tracklist
Hall of Musics

All my favorite songs are here, please do enjoy the musics - From Iamnoone.
News
Contacts
Favorite Fairies
Missions
Goals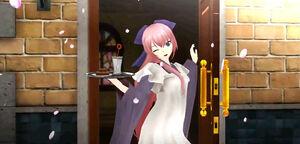 [X] Become known and trusted member of the community
Hall of Fame
COMING SOON
My favorites movies

This list will NEVER end! I love animes and cartoons!

STATUS: Working on it
Games

Coming soon
Friends and Wikis
There alot of nice users here.....but you gotta suit me so we can be friend, i don't be friend with people that are liars, disloyals, traitors, arrogant, think that they're some kind of importain people, copy cats, follow/copy what other people do, show off their powers, .......You just talk to me, doesn't make you my friend, you just someone i know.....I don't be friends with admins to ask them powers, i don't be friends with celebrities to be famous, i be friends with people that i can trust, that i respected them, i'll put it all on the line for my friends, the word "Friendship" is very special to me.....But it not hard to be friend with me, trust me :)Type of people that i like:*Have the same interest with me
Favorite Vids

Only Vocaloid Live Concert vids can be found here, if you want to know more about me, you might be want to watch these!
YT

Tell Your World

Produced by
Kz

YT

Luka Luka★Night Fever

Produced by
samfree
YT

Magnet

Produced by
Ryuusei-P

YT

Butterfly on Your Right Shoulder

Produced by
Nori-P
YT

Heart

Produced by
Toraboruta-P

YT

Daughter of Evil

Produced by
Akuno-P
YT

Servant of Evil

Produced by
Akuno-P

YT

Just be Friends

Produced by
Dixie Flatline
YT

Secret Police

Produced by
wowow

YT

Senbonzakura

Produced by
WhiteFlame-P
My Icons
Well, this section was inspired by the My Icons section on RoseXinh userpage, so i give her credits, i'm a fan the The Evillious Chronicles, it the best novel that i've read, even better than Harry Potter and stuffs, so i'm gonna put them here

All my fav characters is here, not all characters!
Story of Evil (ACT 1)


Riliane Lucifen d'Autriche



Allen Avadonia



Elluka Clockworker


Liliane Mouchet



Gast Venom



Michaela


Clarith



Gumilla



Kyle Marlon


Yukina Fressis



Mikina Fressis



Ney Futapie
Clockwork Lullaby


GEAR



Irregular



MA


Master of the Court



Master of the Graveyard



Master of the Hellish Yard


The Waiter



Gammon Octo
Tokyo Cyber Detectivies Bridage


Hatsune Miku



Kagamine Rin



Kagamine Len


Megurine Luka



GUMI



Kamui Gakupo


Lily



VY2



Yuzuki Yukari
Vessels of Sins
The Evillious Chronicles
| Luxuria | Gula | Superbia | Acedia | Invidia | Avaritia | Ira |
| --- | --- | --- | --- | --- | --- | --- |
| Lust, The Flower | Gluttony, The Seed | Vanity, The Stone | Sloth, The Wind | Envy, The Spring | Greed, The Soil | Wrath, The Forest |
| Sateriajis Venomania | Banica Conchita | Riliane Lucifen d'Autriche | Margarita Blankenheim | Kayo Sudou | Gallerian Marlon | ??? |
| Venom Sword | Glass of Conchita | Four Mirrors of Lucifenia | Clockworker's Doll | Kayo's Scissors | Marlon Spoon | Golden Key |
| Cursed Gardener | Master of the Graveyard | Waiter | Master of the Court | Sorceress of Time | Gear | Master of the Hellish Yard |
Stats
"STATUS"
Here're my games stats, this is just for fun, but please:


1. Don't edit it! 2. Don't add pics in it

Statitics
Talkboxes
Signature
Community content is available under
CC-BY-SA
unless otherwise noted.