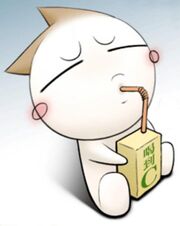 Hello hello everyone! :D Welcome to my page! I am admin WhiteJasmineFlower, but just call me Jasmine - shorter to type XD If you have any questions or concerns feel free to contact me via my talk page!
About me
A little something about me first: I have watched Winx Club for a long time and I can't even remember when I started! Haha! At first I watched the 4kids version and I loved it but then... I found the RAI english one and that one became my favorite one instead!
I also don't just watch Winx Club, I love Avatar: The Last Airbender :D and it's sequel series! Hm... I wonder what else is there to say? Oh, I love cute plushies :3 tee hee. It's a guilty pleasure of mine! XD 
My favorite characters
I actually don't really have one. I used to, which was Flora but now, I like all the characters for their individuality.
Tests
To Do List
All Episodes and Scripts
Replace/Clean-up duplicates of Fairy Dust and Enchantix Forms in corresponding articles.
Format Winx's List of Outfits - Movies & Other Works
Arrange all Galleries to current layout.
Replace Pictures
Sirenix = the Trix's 3D Sirenix
Vacuum = expansion on article as well
All Spell Pages
Galleries
Organization:
Create:

Sky's List of Outfits
Timmy's List of Outfits
Nex's List of Outfits (???)
Thoren's List of Outfits (???)

Blog pictures to add into respective character galleries
Comics
Blogs with Useful Info
Requests
Episodes
N/A
Spells
N/A
Miscellaneous
Put links in warning templates
Pictures to Use
Pages with Useful images
Community content is available under
CC-BY-SA
unless otherwise noted.