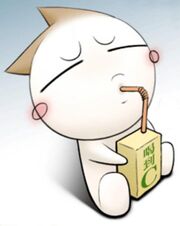 Hello hello everyone! :D Welcome to my page! I am admin WhiteJasmineFlower, but just call me Jasmine - shorter to type XD If you have any questions or concerns feel free to contact me via my talk page!
About me
A little something about me first: I have watched Winx Club for a long time and I can't even remember when I started! Haha! At first I watched the 4kids version and I loved it but then... I found the RAI english one and that one became my favorite one instead!
I also don't just watch Winx Club, I love Avatar: The Last Airbender :D and it's sequel series! Hm... I wonder what else is there to say? Oh, I love cute plushies :3 tee hee. It's a guilty pleasure of mine! XD 
My favorite characters
I actually don't really have one. I used to, which was Flora but now, I like all the characters for their individuality.
Tests
To Do List
All Episodes and Scripts
Replace/Clean-up duplicates of Fairy Dust and Enchantix Forms in corresponding articles.
CHANGE ALL PAGES TO NEW TAB SYSTEM.
Rename Outfit Pages.
Song pages need Expand button: Expansion Button Sandbox

Focus on the Show More/Show Less one.
Replace Pictures
Sirenix = the Trix's 3D Sirenix
Vacuum = expansion on article as well
All Spell Pages
Galleries
Organization:
Blog pictures to add into respective character galleries
Comics
Blogs with Useful Info
Requests
Episodes
N/A
Spells
N/A
Miscellaneous
Put links in warning templates
Pictures to Use
Add to Main Galleries
Stock Arts
Add to Location Galleries
N/A
Wallpapers
N/A
Add to Misc Galleries
Pages with Useful images
Old Website
Community content is available under
CC-BY-SA
unless otherwise noted.