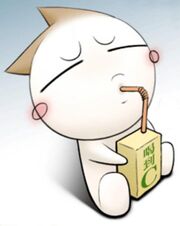 About me
Hello hello everyone! :D Welcome to my page! A little something about me first: I have watched Winx Club for a long time I can't even remember when I started! Haha! At first I watched the 4kids version and I loved it but then... I found the RAI english one and that one became my favorite one!
I also don't just watch Winx Club, I love Avatar: The Last Airbender :D and it's sequel series! Hm... I wonder what else is there to say? Oh, I love cute plushies :3 tee hee. It's a guilty pleasure of mine! XD 
I am currently in college right now so I am not quite sure if I'll frequently edit but I'll do my best!
My favorite characters
I actually don't really have one. I used to, which was Flora but I like all the characters for their individuality and thus I don't really have one.
My friends
Trivia
I like to study languages but I'm not really all that great, haha. I've studied Japanese and Korean however these were long in the past so unfortunately I uh... sorta forgot them... Sad, I know. I am currently studying Mandarin and this is the longest language I've studied so far and I really love it. I am Chinese myself but I only spoke Cantonese when I was young soo... here I am studying Mandarin.