Hi I am winxclubsuperfan, I really really really love winx club, i like getting more infomation about it and even memorize it.
I only knew Winx Club from four years. I like to compare the Winx girls to me. My personality is a lot like Layla( my second favorite ) and Flora( favorite ) but a little like Stella ( my third favorite ). My biggest wish is that I become a fairy and a new Winx Club member and having powers of knowing everything past, future, thoughts, feelings, the right thing to do, and etc.....
Of course, I like Flora the most, she is beautiful, kind and is so lucky having the best (for example: Helia, Coco, the best Winx outfit, the best Charmix, the best Enchantix outfit, the best Believix outfit, the best Sophix and Lovix outfit, the cutest sister, having Chatta even though Piff is cutter she is also lucky for having such a pixie, having power over nature, being in the best couple ,and etc... ).
My favorite pages
Flora
Winx Club Comic Series
Category : Article stubs
My favorite ............... in Winx Club
Fairy : Flora
Specialist : Helia
Pixie : Piff
Fairy pet : Coco
Witch : Darcy
Earth fairy : Sibylla
Couple : Flora and Helia
Season : four 4
Fairy form : Lovix
School : Alfea
Professor : Faragonda
Song :' Forever
Season 1 episode : Date with disaster
Season 2 episode : Party crasher
Season 3 episode : Little big shots
Season 4 episode : The Fairy Hunters ,The Tree of Life
Favorite Videos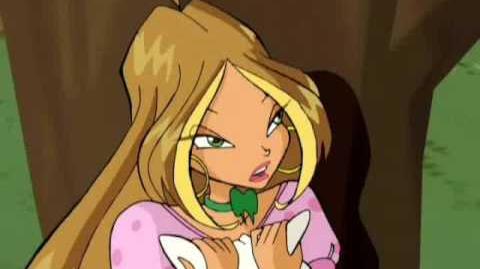 TalkBoxes
175px

Winxclubsuperfan - Chatta, I did it
TALK - I got my charmix
When I am happy
175px

Winxclubsuperfan - Stella!
TALK - What did you do?
When I am angry
Winxclubsuperfan - I didn't think they would grow so fast
TALK - I am sorry
When I am sad
Winxclubsuperfan - Maybe we ought to do something
TALK - What should we do?
When I am confused
175px

Winxclubsuperfan - I can't take this anymore
TALK - I'm so tired
When I am tired
175px

Winxclubsuperfan - I am happy to have a friend like you
TALK - You are my best friend
When I talk to a friend